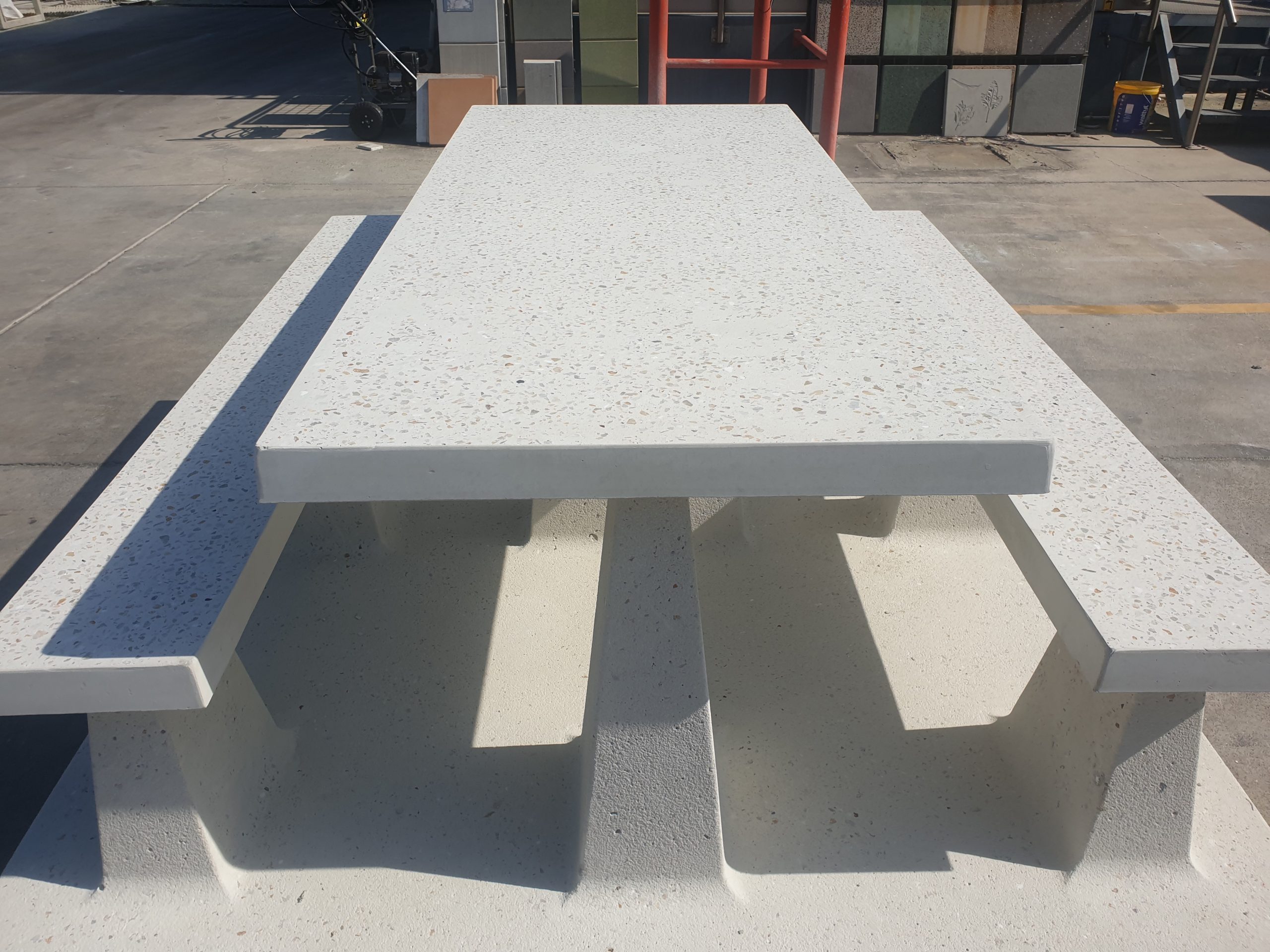 Benefits of Precast Concrete
So you know what precast concrete is but do you really know how it can benefit you and your business?
In this article we'll discuss the advantages of using precast concrete, some of the examples of precast concrete and how to know your precast concrete is quality.
What is Precast Concrete
We've said it before, but it's always a good idea to run through a basic definition and give some examples of how precast concrete can be used.
Precast concrete is a manufactured composite concrete. It's man-made, and doesn't need pouring the way other types of concrete do.
There are innumerable ways in which you can use precast concrete (regardless of the industry where you work), but some of the most common examples we've seen over our 40 years in the industry include:
Architectural sculptures
Light poles and safety barriers
Signage
Panels and walls
Boat ramps
Memorials
Playground equipment
Seating
Civil concrete structures and infrastructure
To view some of the ways our precast concrete has been used, check out our extensive gallery.
What are the Benefits of Using Precast Concrete?
The benefits of using precast concrete are almost endless. Some of the reasons our clients keep returning to us include:
Durability
Because precast concrete is manmade, it has more strength and durability than poured concrete. This makes it a fantastic option when durability is key to your construction project.
Fire & Flood Resistant
Having a product that is resistant to fire and flood is vital in construction, and something many of your own clients would see as an advantage. While it's not completely resistant to the forces of nature, it does withstand natural disasters a lot better than other options on the market.
This is one of the many reasons construction industry leaders are looking to precast concrete when working on building projects in those affected areas.
Quality Control
When you use poured concrete, you're often unable to control the finish you end up with. But if you use precast concrete - especially that from our team at Specialty Precast - you're guaranteed quality assurance and a more controlled finish.
Quick & Easy Install
Unlike poured concrete - in which you have to factor in uncontrollable factors such as drying time and the weather - precast concrete is quick and easy to install. There is no drying time to consider, and you don't have to worry about waiting around.
As soon as your precast concrete arrives on site, it's ready to install, which also means there is less manpower involved and you can focus your attention on other areas of your construction project.
Thermal Control & Environmental Sustainability
Our precast concrete is a lot more environmentally friendly than other options on the market, which is increasingly becoming an advantage for many builders or other construction industry professionals.
Its make-up means that you are able to control the internal temperature of buildings a little more, effectively keeping warm in winter and cool in summer.
Reduced Wastage
Most of the time, there's no way to avoid wastage on construction sites. But using precast concrete goes a long way to reducing wastage and improving tidiness on site as you don't have the mess and clean up associated with pouring concrete.
Customisation
Customisation is one of the number one benefits of using precast concrete over the alternatives. It's highly customisable, able to be made into whatever mould you need (regardless of application).
How to Know Your Precast Concrete is Quality
If you ask us, there's only one way to know your precast concrete is quality: contact the team at Specialty Precast.
Our team members have over 40 years experience in the industry, and know what you need when looking for a reliable precast concrete solution. Our highly skilled design team will work with you to create a unique, customisable mould to meet all of your requirements.
In our opinion, there's no one better than Specialty Precast.
If you need quality precast concrete created by industry experts, talk to Specialty Precast today.