How to Choose the Right Precast Concrete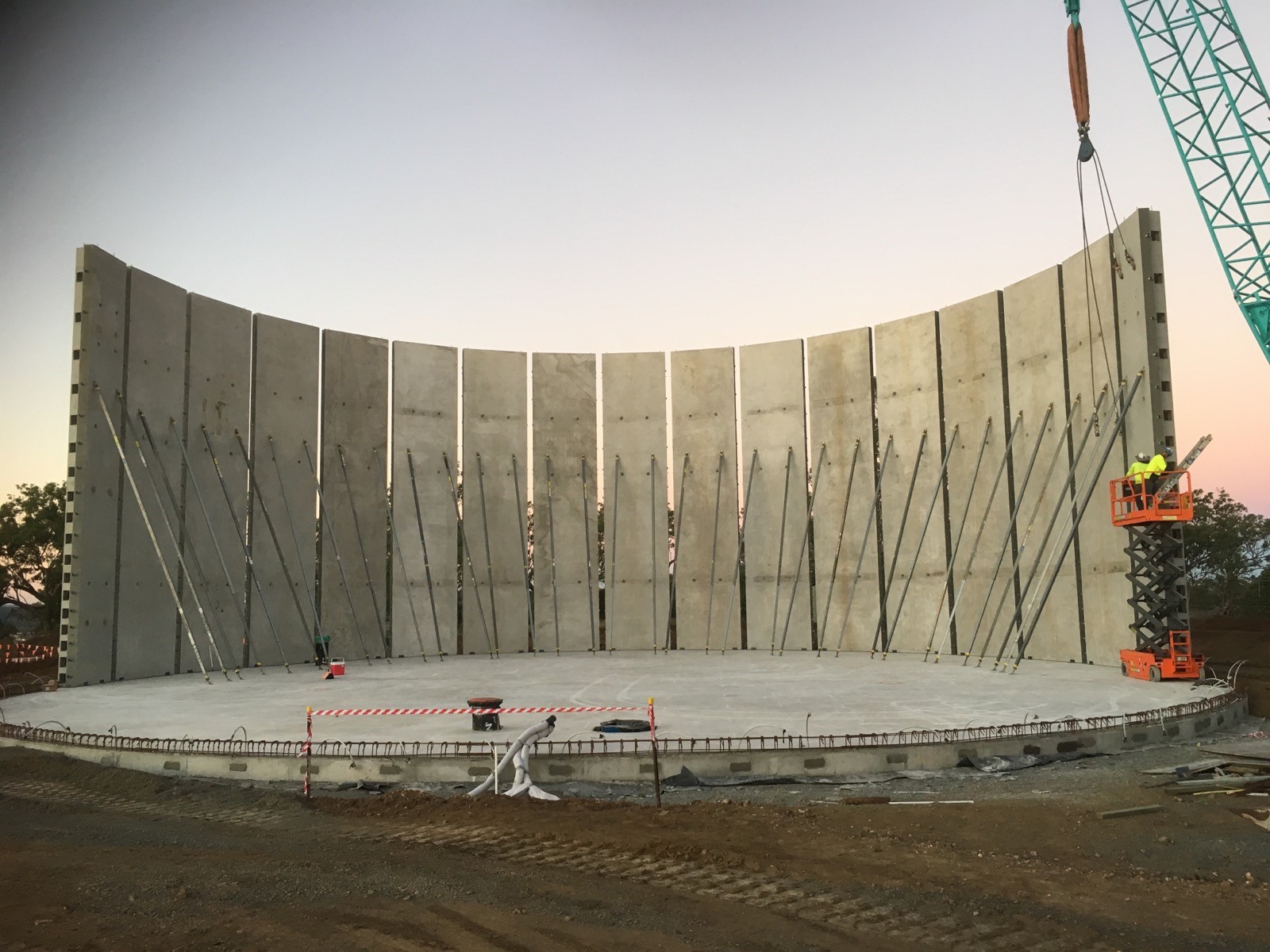 So you need precast concrete, but how do you know you're choosing the right precast concrete solution for your construction project? Our experts discuss some of the things you need to consider before ordering your concrete.
Whatever your project, when you choose precast concrete, it's not enough to choose any mould from any manufacturer. It's important to do your research and consider your options before making an informed decision.
In this article, we'll go through all the things you need to consider when choosing the ideal precast concrete for your project. This includes: the different types of precast concrete and their preferred applications, why choosing the right precast concrete manufacturer is crucial to success and when to contact the team at Specialty Precast.
What to Consider When Choosing Precast Concrete
There are several factors you need to consider when choosing the right precast concrete for your requirements. In this section, we'll go through some of the most important things you need to keep in mind.
Type of Precast Concrete & Preferred Applications
If you're new to precast concrete, you'd be forgiven for thinking it's a one size fits all solution.
In fact, that's the beauty of this unique and versatile product: there are so many options for how it can be used. It all depends on the size, type of concrete you require as well as the shape in which you need the precast concrete to be moulded.
Some of the most popular forms and uses for precast concrete are:
Precast panels
Precast signage
Civil precast concrete
Light pole bases and safety barriers
Architectural precast concrete and sculptures
Precast concrete seating
There are, of course, innumerable options, and you can view other applications and types of precast concrete solutions in our extensive gallery.
Why Choosing the Right Precast Concrete Manufacturer Matters
Just as no two precast concrete products are the same, no two precast concrete manufacturers are the same.
And the precast manufacturer you choose is crucial to ensuring your precast concrete is quality, suits to your needs and looks great (which is of particular importance when creating precast concrete where aesthetics is a major player).
Important Things to Consider When Choosing a Manufacturer
Here are some things you should keep in mind when choosing a quality, reliable manufacturer to meet your precast concrete requirements:
Reputation & Portfolio
When choosing the right precast concrete manufacturer for your needs, a solid, reliable reputation and vast portfolio are one of the most important things to factor in.
Experience matters, no more so than when you're dealing with something as key as your precast concrete. It is - after all - literally the cornerstone of many a building project and inferior materials and half-committed workers just won't do if you're looking for a solution to stand the test of time.
So too you need to be certain that the company you choose to manufacture your precast concrete is capable of providing such a solution.
For instance, if you approach a business that specialises in traffic control precast concrete, but you're looking for an expert in boat ramps or structural precast concrete, they might not be the best option for you.
Customisation
It's integral to your project that you ensure the company you choose to make your precast concrete products is capable and well-versed in customising solutions for your specific needs.
As we said, no two precast concrete products are the same, no matter how identical they look and if the company you choose isn't able to meet your specific requirements, it might be best to move on to someone who can.
When to Contact Specialty Precast
The team at Specialty Precast has been here from day dot. For over 40 years, we've called the precast concrete business our home, working with a variety of clientele from a range of industries.
And believe us when we say that our specially created precast concrete can't be beaten. We use only the latest technology, equipment and materials available to the Australian market to ensure you're getting the best of the best, no matter your application.
We'll work with you closely on the design and creation of your products to ensure they meet industry standards as well as being individualised to meet your specific needs.
Want to know more about how to choose the right precast concrete from experienced professionals? Our experts at Specialty Precast are on hand to help.