How To Precast Concrete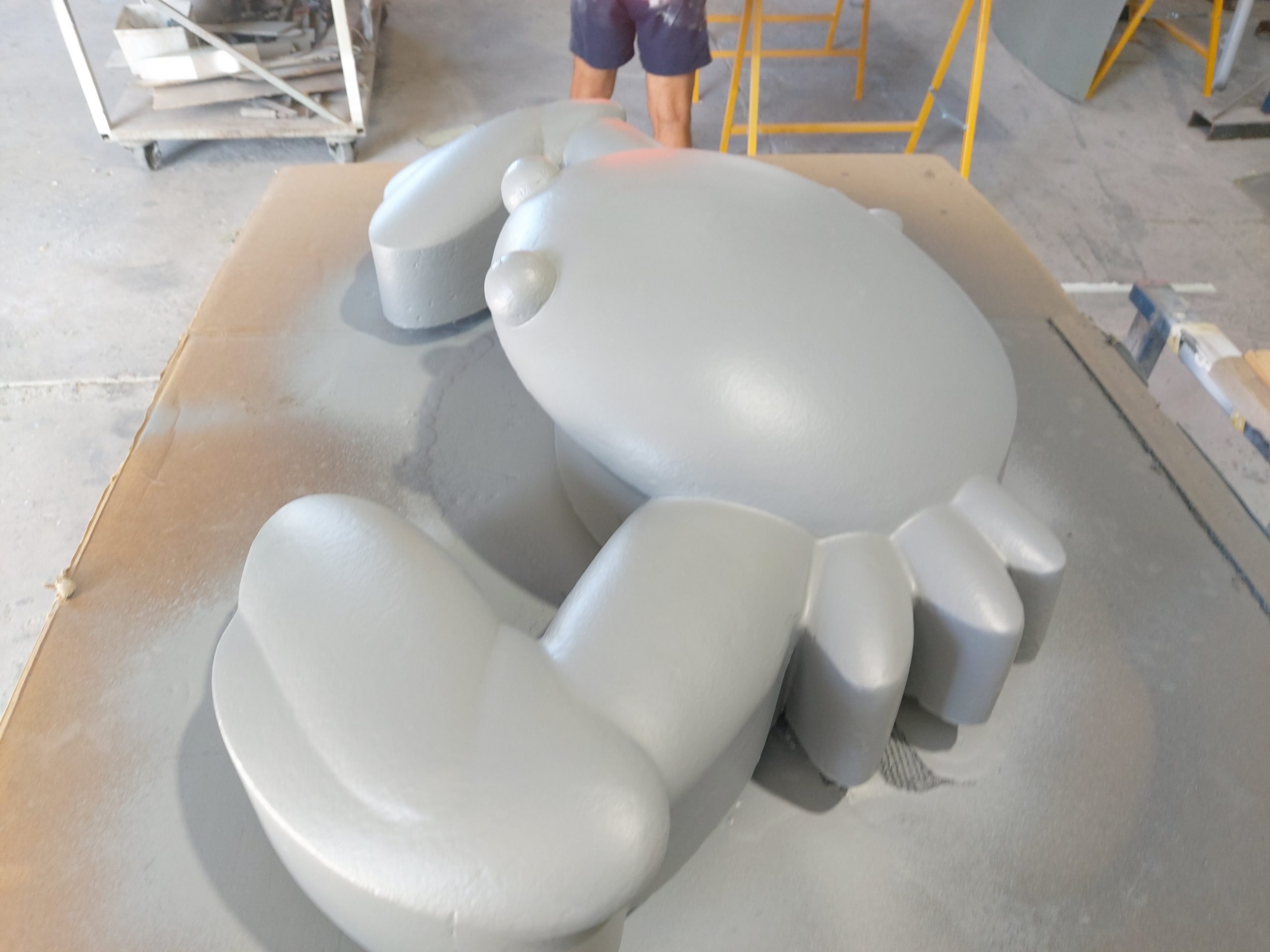 As one of the leading specialists in the production of precast concrete, we're often asked about the process of how to make precast concrete that stands the test of time.

Essentially, this page will provide insight into how to precast concrete that can be adapted to a variety of uses ( just as we do at Specialty Precast), information on how precast concrete is a superior product than poured concrete, answer the question what is precast concrete used for and where to buy precast concrete products and materials you can trust to stand the test of time.
Why Use Precast Concrete
When asking "why use precast concrete" a lot of our customers tend to list a number of benefits over the poured concrete alternative. And these are factors you should consider when deciding if precast concrete is the right choice for your project and your business to use. The main positives of using precast concrete over poured concrete are:
It's often more affordable to manufacture than poured concrete
Precast concrete can be designed and manufactured for almost any use
Precast concrete can be produced to fit your build - so you don't have unnecessary downtime on site and can expedite your construction
Quick turnaround
Manufacture process is in a controlled environment

Precast concrete manufactutring process is not affected by the weather

Versatility - precast concrete can be used for any number of applications
Environmental efficiency - with a lot of businesses these days, the improved thermal insulation of precast concrete over poured concrete can be a massive benefit, particularly if you're looking to use precast concrete for internal walls or the structural integrity of a building.
Reduce other site costs, including labour costs for installation
Quick installation
What Is Precast Concrete Used For
The answers to why use precast concrete obviously leads into the question, what is precast concrete used for, and as previously inferred, the uses for precast concrete are almost endless. However, we've listed some of the most common uses for precast concrete, and how they can be used in your next construction project to make it a little clearer:
Architectural Precast Concrete
Architectural precast concrete may eliminate the need for external beams and walls without compromising the integrity of your building's structure. Using architectural precast concrete from a specialty precast manufacturer and supplier allows you and your architect to have greater control over your build, from the way it looks, to how durable it is, to the financial side of the project.
Signage
When you think of signage, you might not often think of precast concrete, but in our opinion, precast concrete signage is fast becoming a popular answer to "what is precast concrete used for?".
Precast concrete signage - especially those created by our team at Specialty Precast - is a fantastic, efficient and affordable marketing tool that will capture the attention and interest of a whole new market of potential clients and customers. And, because it's so durable and strong, it's less likely to be stolen or damaged, making it an even more attractive economic investment.
To view some of the precast concrete signage we have created for our clients, view our gallery.
Precast Concrete Panels
One of the best answers to why use precast concrete is because of its increased use in precast concrete panels for homes and other construction projects.
Precast concrete panels are a great alternative to your next building project, especially when it comes to sound-proofing and fireproofing a property. Precast concrete from places like Specialty Precast can improve on the soundproofing and fire retardance of your property, meaning that it's not only a stylish and hardy addition to your home, but also one that is financially cost effective. You may even reduce your power bills in summer and winter with the improved thermal insulation and environmental efficiency of precast concrete panels when compared to poured concrete alternatives.
Concrete Seating
Have you been to the park and seen dilapidated wooden benches that are not only an eyesore but also dangerous? That's why the construction of concrete benches is a great answer to why use precast concrete.
Precast concrete seating such as that created by Specialty Precast is just as durable, aesthetically pleasing and long lasting as all our other precast concrete products. And, precast concrete seating often requires less maintenance than other options like wood or steel benches, making it a cost effective alternative - particularly when used in the public domain.
Civil Precast Concrete
Precast concrete can be great for meeting all your civil precast concrete needs. Particularly in comparison to poured concrete. Because it's a composite concrete material, it is designed to be a lot more durable than poured concrete, making it a great consideration for civil construction projects like bridges, platforms, barriers and other civil applications.
Using civil precast concrete is also a great option because of the ability for improved quality control and safety requirements when working on larger civil construction projects.
Boat Ramps
Boat ramps made of poured concrete can't withstand Queensland's volatile environment and ever-changing weather patterns the way precast concrete - especially that made by our professionals at Specialty Precast - can. Because precast concrete can be moulded and adapted to your boat ramp requirements, boat ramp planks are constructed according to your design needs and specifications and precast concrete boat ramps have been proven to last much longer than those made from poured concrete.
To find out more about our precast concrete boat ramp options, click here.
Light Pole Bases and Safety Barriers
Need light pole bases and safety barriers for planned road work or other construction activities? Precast concrete is the way to go because of its durability and structural integrity.
Where To Buy Precast Concrete
There's no better answer than Specialty Precast when asking where to buy precast concrete you can rely on.
Specialty Precast is one of the leading manufacturers and providers of precast concrete solutions in Queensland. Our precast concrete products are second to none in terms of quality, endurance, affordability and durability.
Our team at Specialty Precast are experts in the field of manufacturing and developing precast concrete for almost any type of application, and can guide you on your way from start to finish.
Our designers are some of the most experienced and skilled professionals in the business, so when it comes to answering your questions regarding "what is precast concrete used for?", there is no limit to their capabilities and imagination.
Regardless of whether you're looking to install precast concrete for boat ramps, light poles or other architectural applications such as panels or walls, there's no one better than Specialty Precast when deciding where to buy precast concrete you can rely on.
When considering why to use precast concrete or where to buy precast concrete to suit your needs, there's only one answer: Specialty Precast. Contact our team today to find out how we can assist you with your next project.
Contact Specialty Precast About Precast Concrete
To learn more about what Specialty Precast can offer you, get in touch with us today.
To book a meeting, call us today on (07) 3265 6626, or drop us an email at info@specialtyprecast.com.au. Alternatively, use the enquiry form can be found on our contact us form.
Get in touch with us and talk to us about our many happy architectural clients. We can let you know more about the projects we have completed for them.