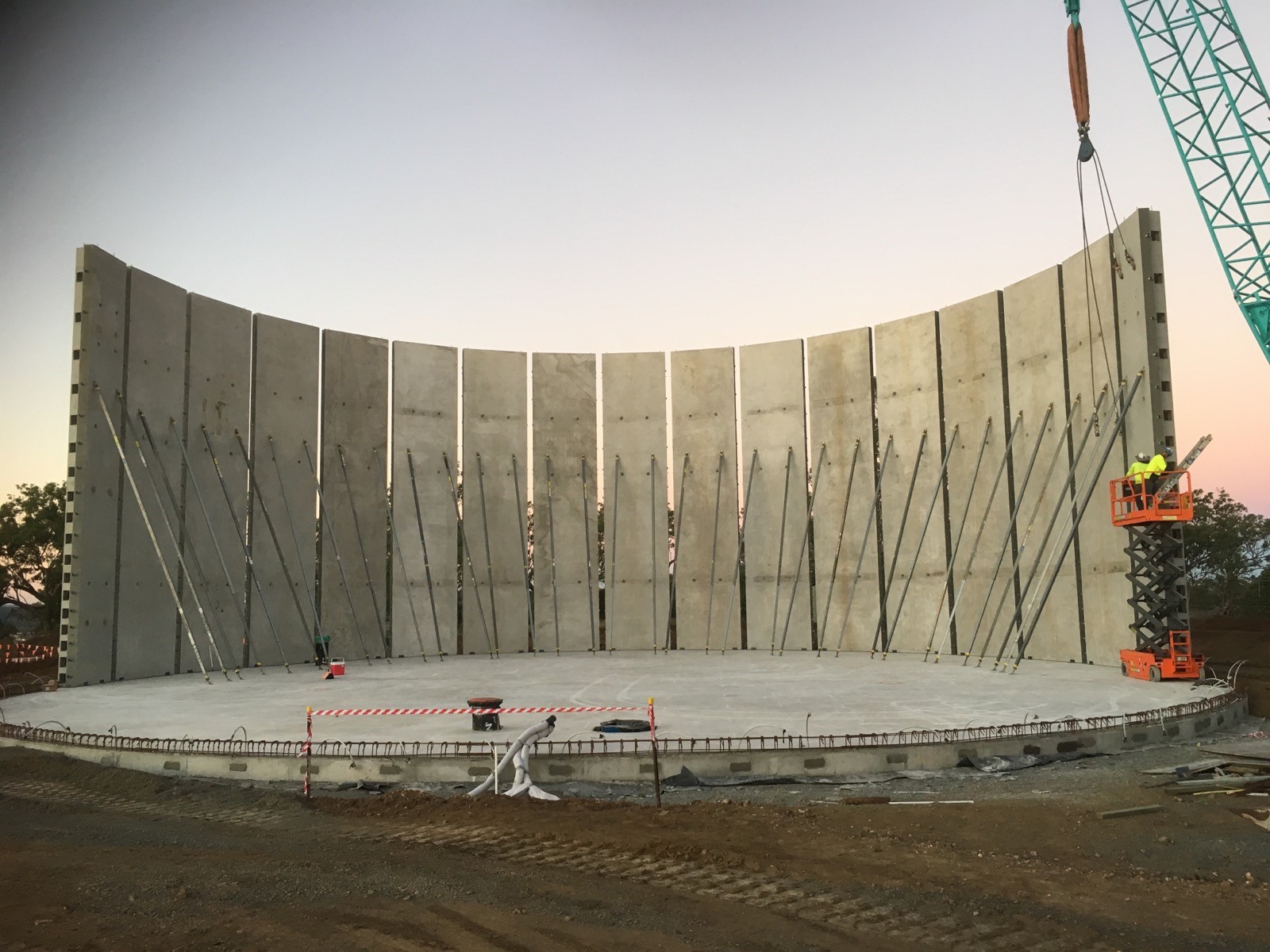 Who Can Install Precast Concrete Walls
So you've designed your precast concrete walls and they've arrived on site. But how do you go about installing them?
In this article, we'll discuss what you need to do before installing precast concrete walls, whether installing concrete walls is something you can do yourself, and where to go when you need professional assistance with precast concrete walls.
What to Do Before Installing Precast Concrete Walls
In this section, we'll discuss what needs to be done before you attempt to install your precast concrete product. Before any installation is undertaken, you should consider:
Planning & Permitting
Just as with any construction project, planning and permitting is one of the first steps you will need to take when installing precast concrete walls. You should be thorough in the planning process and ensure everyone involved is aware of what needs to be done (and the roles they play) before starting the installation.
Permitting is also vital and, admittedly, probably something you should take care of before embarking on your precast concrete design. Most councils and state governments have an array of permits you need if you intend to build (some of which are dependent on the type of project).
As such, you should be aware of this before installation or any form of construction commences.
Design
Having a design that will work for your requirements is integral to the installation of precast concrete walls. This is where our team at Specialty Precast comes into its own. With decades of experience in the industry we've crafted one of the most reliable precast concrete solutions on the market and have the expertise to customise it specifically to your requirements.
Who Can Install Precast Concrete Walls?
Installing precast concrete walls - or any precast concrete for that matter - comes with its own set of risks and regulations. State and local laws dictate that only qualified crews with experienced riggers and certified dogmen.
Can I Install Precast Concrete Walls Myself?
No. State and local laws or building codes decree that you cannot install your precast walls yourself unless you have the required qualifications. This is because such practices are dangerous - particularly regarding the operation of heavy machinery such as cranes.
To install precast concrete walls yourself - without the recommended training and certification - would place yourself and others in harm's way.
Where to Go If You Need Professional Advice
The advice in this article is for general use only. We would never recommend you install a precast concrete wall yourself. This should always be done by a qualified construction crew member and in conjunction with manufacturer's instructions.
When you need advice on the manufacture of your precast concrete walls, talk to the experts at Specialty Precast.